Important
Lashify is currently dealing with a massive influx of  counterfeits  stemming from Chinese factories and Kiss Products.   In 2020 we filed a lawsuit in the ITC (International Trade Commission) using one set of patent claims.  The ITC found infringement on multiple products (tools and certain lashes) and did not find infringement on others with that one specific patent that used the word  "heat fused." The meaning of this phrase was misconstrued by the defendants. Regardless of infringement finding,  the ITC  said at that time  we did not qualify for "domestic industry" because the products were not made in the USA.   What this means is that they did not believe Lashify's innovations were adding to the American economy for customs to get involved.  This was not only incorrect, it was also insulting.  Lashify was created and invented in the United States.  All the research and development was done in the United States. We used American industrial engineers  and American 3D modeling.  And we employ over 100 American employees. Our educators and myself — all Americans— are the ones that taught the world how to apply the Lashify system.  The ITC case is  currently on appeal with the Federal circuit.   Regardless of "Domestic Industry" status - the ITC  did indeed find patent infringement. 
Pictured in the middle is John Chang, the CEO of Kiss. 
Since that time we have been granted hundreds of new patents. These patents are  strong, clear and cover every aspect of the DIY lash, the tools and the methods. 
We own the DIY lash extension category because we invented it.  According to patent law we have 20 years of exclusivity.   No one other than Lashify has been able to get patents on the DIY LASH EXTENSION method because we own it and have out innovated ourselves multiple times.  
Since that time, Kiss Products and the Chinese factories together have increased their infringement activity with zero regard for legal patents.   The Chinese factories have been encouraging small American businesses to "start their own DIY lash extension business".  It seems this is their effort to destroy Lashify's business so we would not be able to afford litigation expense. Luckily, our customer base is like no other.  Therefore we will continue to take aggressive legal action against any and all companies that infringes on our IP.   Big or small.   It's not if we will,  it's when.  
We recently received an injunction against one of these companies that was very aggressively copying us, today they can no longer afford to operate.  
Currently we are suing Hollyren and World Beauty in Texas. These are two of the biggest counterfeit lash companies in China.  Both companies refuse to respect American IP and they never have.  They have created multiple companies on Amazon under different names selling counterfeit DIY products.  
This is Yu Chao the owner of Hollyren.  Hollyren seems to be behind majority of the counterfeit lash goods being imported into the USA and was allegedly behind stealing my wand patent in 2017. 
Our trial is set for early 2024. By suing the manufacturers we are cutting the supply chain once and for all.   At this point it's a game of whack-a-mole. 
Beauty innovators (especially women and women of color)  have long been stolen from time and time again.  It must stop.  We have invested millions of dollars on innovation and IP.  We are not going to back down. 
Kiss Products  and their "Falscara" line is a step by step copy of everything Lashify created.  In 2019 Kiss went directly to my own Korean manufacturers insisting they make Lashify for them since they were "both Korean".  The ex VP of that company, leaked all our trade secrets in exchange for financial gain. Frankly,  it seems Kiss's business model is to copy patented products from those that cannot defend themselves and sell them for cheap. 
Currently Kiss Products is actively,  knowingly and blatantly infringing on multiple Lashify patents.  You can read more about it here.  You can also see that they have been sued multiple times for infringement. 
Not only are our products being counterfeited, our trademarks, our slogans, our words, concepts "Fuse, Bond, Seal, Spine" all of this is being stolen as well.  It's not just one thing. It's everything.  Even my biography has been stolen.  
This is a warning to all the small companies selling our patented products.  If you are sourcing products from Hollyren or World Beauty,  aka Alibaba - you will be held accountable and you will be liable for all damages.  We will aggressively protect our IP regardless of your size.   
You are welcome to view our portfolio of over 300 patents worldwide.   Any knotless lash product that is designed to fit underneath the lash line is a counterfeit of Lashify.  Any tool that wraps around the eye horizontally is a counterfeit of Lashify. If you do not understand patents, we strongly suggest speaking to a qualified patent attorney to educate yourself. What a Chinese manufacturer off Alibaba tells you is 100% irrelevant. 
Target, Walmart, ULTA, Sally's, CVS, all of these companies must also be  held accountable for enabling infringement and allowing the counterfeiting to keep happening on American soil.  All these corporations have to do is simply ask:  Is this patented? Do you have authority to make this?  Yet they do not ask these simple questions before distributing these counterfeits across the country.  Therefore women like myself have been getting stolen from for years and many lives have been destroyed. 
One must wonder why they don't carry Falsa-iphones,  yet they continue to carry counterfeit beauty products? 
Other than myself, there are two main inventors in the lash space.  Alexsandra Byrne that invented the segmented strip lash, and Katy Stoka that invented the magnetic lash.  Both of them lost everything due to infringement and the inability to defend themselves due to the millions of dollars required to litigate. I learned from them and strategized my approach accordingly  
This post was made by Katy Stoka whose entire business was taken from her by these same players. Her company enforced her patent and Kiss tried to sue her for doing so.  They dropped the case only when Lashify sued them in the ITC. 
I am one woman fighting for my life's work.  My hope is to set a precedent and help those that will come after me and vindicate those that came before me.  It is important that the public understands what is happening. This behavior is not only unethical, it is a genuine threat to American innovation, the true creatives,  innovators and ultimately the American economy.  
Thank you for your support. 
Sincerely, 
Sahara Lotti 
CEO/Founder/Inventor of Lashify 
1. Choose Your Bundle
black
Membership X
Your annual $100 membership includes:
Earn $1 for every $10 you spend
15% off retail purchase
Free standard shipping
Access to the Backroom deals and early drops (coming soon)
Add Membership X to your bag and immediately enjoy member discounts on your purchase.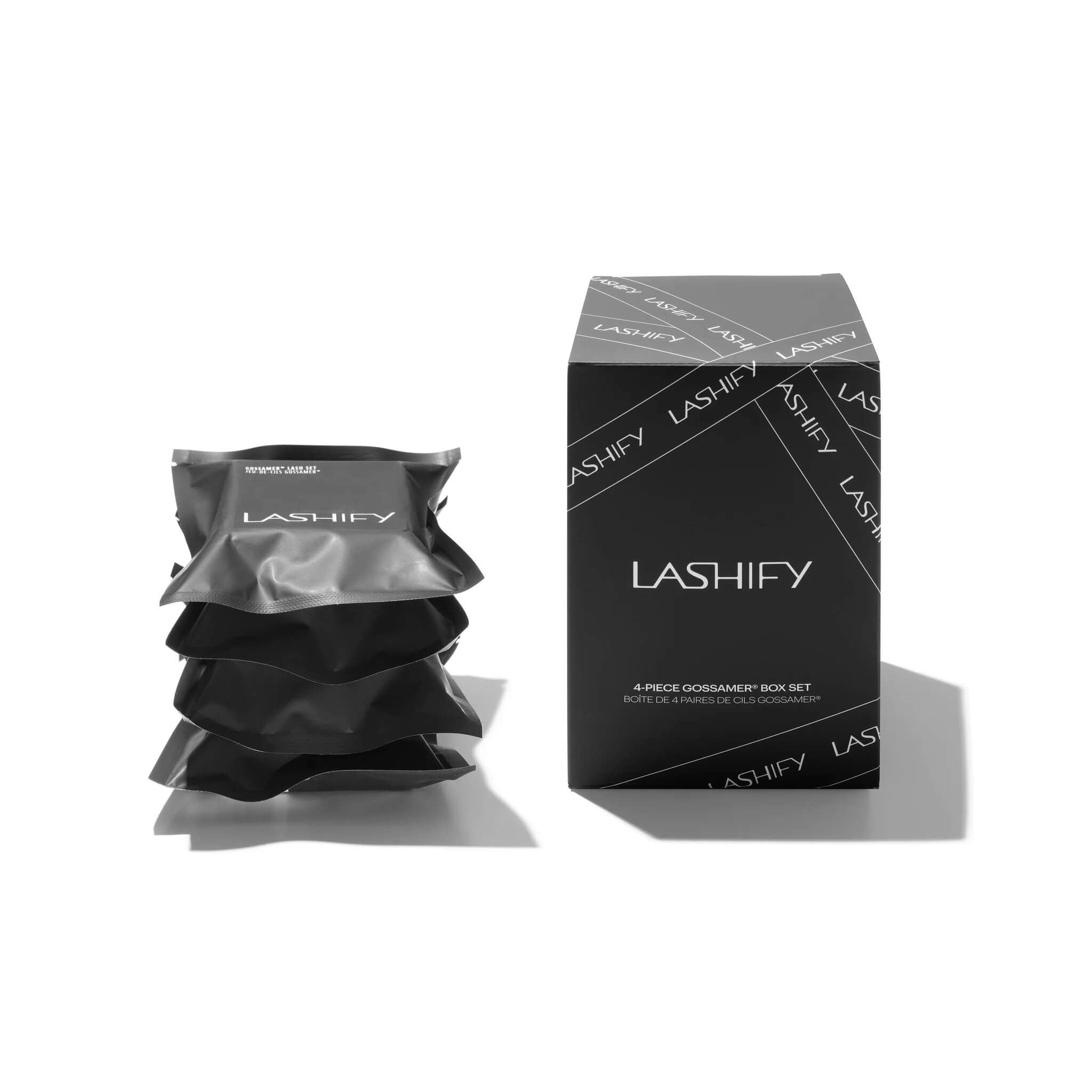 Sign up for monthly deliveries and save save save...
Receive regular lash shipments every 30, or 60 days.

The more you add, the more often, the more you save. Unlock our maximum savings (up to 25% off) when you subscribe to any 4+ lashes every 30 days ( a box)

Keep things exciting—you can swap the lashes you receive every month. Or keep your most love lashes and never run out.

Cancel anytime, for any reason.

* You pay shipping the first order and never again as long as you have 4 items (US only) and free over $75 international