How Long Do Lash Extensions Take?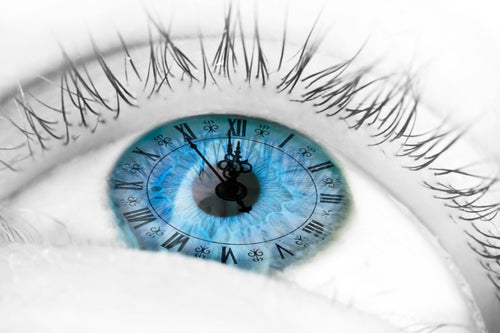 You've been craving longer, fuller lashes, but the mascaras you've tried have left you wanting more. Now, you're considering taking the plunge and scheduling an appointment to get lash extensions. Before you book that visit on your lunch break, you should know it will probably take much longer than you expect. 
At Lashify®, we want to help you make the best decision for your lash enhancement. That's why we're going to provide you with everything you need to know about how long your lash extension appointment will take. We'll also cover time frames for other types of lash enhancement, like lash lifts and at-home lash extensions. 
Consider this your "know before you go" guide so you can be prepared and get the lashes you crave.
What Are Salon Lash Extensions?
Lash extensions are incredibly popular, and chances are you know at least two friends who swear by their lash tech. A professional lash artist applies lash extensions in a salon setting. 
They're considered semi-permanent because they're made to last as long as your natural lash is attached to the lash follicle. When your natural lash falls out, it takes the extension along with it. 
The Process
Lash extensions in a salon are applied to each individual eyelash. It's a tedious process that takes time. Classic lashes are applied with a ratio of 1:1 or one eyelash extension to each individual lash. 
Volume lashes, however, are applied at a higher ratio of numerous extensions to one lash. Depending on the type of lash extensions you want, and how many, the process of application may take longer. 
How Long Will It Take?
You can expect your initial application process to take at least two hours. 
This will include:
Talking to the lash stylist about what kind of lash extensions and enhancement you want, and deciding on aspects like length and curl.
Cleansing your lash area and removing any makeup you have on.
Applying the lash extensions.
Going over aftercare instructions. 
It's important to note that during this process, you'll need to keep your eyes closed. Many people find the entire experience relaxing, but some people find it makes them anxious. 
What Are the Risks?
Having eyelash extensions professionally applied comes with some risks you should know about. 
The glue can be damaging to your natural lashes. Almost all salon-grade eyelash adhesives contain formaldehyde-releasing chemicals and cyanoacrylate (super glue). These ingredients can cause sensitivity along your lash line and can also make your natural lashes brittle, causing them to break more easily. 
There is a risk of infection. It's incredibly important to go to a reputable salon to have your lash extensions applied. If your lash tech uses tools that are not clean, you could develop a serious eye infection or skin irritation. 
These risks may make you think twice about heading to your friend's lash tech and coupled with the fact you'll be back in about three weeks for a fill-in, you may want to forget it altogether. Thankfully, there are other options. 
What Is a Lash Lift?
Many people looking for eyelash enhancement decide to do a lash lift instead of lash extensions. The most important thing to remember with a lash lift is that it neither lengthens your lashes nor makes them fuller. Instead, a lash lift "lifts" and curls your upper lashes, which can give the appearance of longer, curlier lashes. 
A lash lift will take a fraction of the time lash extensions take, usually about an hour. During this time, you'll also have to keep your eyes closed. 
Your lash tech will curl your upper lashes around a small rod and apply a lifting solution to them that is similar to the permanent solution used on hair. As with lash extensions, there are risks of infection and irritation. Also, a lash lift will need to be repeated every three to four weeks, just like lash extensions. 
What Are DIY Lash Extensions?
We know what you're thinking: you've tried at-home lash extensions that didn't work. We hear you. We tried strip lashes, too, and we hated them, but we also didn't want to spend hours at the lash salon or damage our natural lashes. 
That's why we created the Lashify DIY Lash Extension™ System. 
How We're Different
Lashify Gossamer® lashes are made from 100% Korean PBT silk. They're available in numerous different styles and lengths so you can get the look you want. 
Gossamer lashes are designed with a weightless spine that contains several Gossamer lash extensions. These tiny strips are easier to apply than individual fibers but look nothing like strip lashes that cover your entire lash line. 
Gossamer lashes are applied using Underlash Technology™, which allows our Gossamer lashes to adhere to the underside of your natural lashes, which helps you apply them more easily and gives them a completely weightless feel. 
Our Bonds are also different. We don't use glue in our system, we use lash-nourishing Bonds. Our bonds contain no formaldehyde or cyanoacrylates. Instead, they contain biotin and lavendula, which help support your natural lashes as they grow. 
Bonds never fully cure, so they never become brittle or cause your natural lashes to break. They bend and flex with your natural lashes, so both your natural lashes and your Gossamer lashes are safe. 
How Long Does It Take?
Applying your Gossamer lashes takes a fraction of the time it takes for you to have salon eyelash extensions applied. Once you've applied your Gossamer lashes a few times, you'll be able to easily apply a full set in under ten minutes. 
We recommend you set aside about 20 to 30 minutes for your first few applications or until you become more comfortable with the application process. 
Are There Risks?
Yes. Lashify Gossamer lashes are addicting, and once you realize how quickly and easily you can get the lash looks you love in your own home and in such little time, you'll probably start craving a larger lash wardrobe. 
Don't worry. Lashify Gossamer lashes cost much less than salon lash extensions or lash lifts and are removable and reusable with proper care. Building your lash wardrobe can be a guilty pleasure without any of the guilt.
With Lashify, the aftercare process is a lot easier, too. Lashify Gossamer lashes are designed to stay intact for up to 10 days with proper care, but you can easily remove them and reapply them whenever you want. 
Getting Started With Lashify
To get started with the Lashify system, we recommend you get the Control Kit™. The Control Kit gives you easy access to all the tools you'll need to start being your own lash tech right in the comfort and privacy of your own home. 
Each Control Kit comes with:
Two sets of Gossamer lashes. There are numerous options, lengths, and curl types to choose from when it comes to shopping for our Gossamer lashes. Take your time, and remember it's easy to continue building your lash wardrobe. For your first two sets, why not opt for a lowkey daytime look and a more dramatic or full nighttime look?
Fuse Control® Wand. Applying tiny lash fibers can be a challenge, but our Fuse Control Wand makes it easy. We designed this Wand to help you apply Gossamer lashes with zero fuss. The Wand doubles as an applicator tool and a fusing tool, helping ensure your Gossamer lashes are fully attached to your natural lashes so they stay on for a long time. 
Whisper Light Bond™. This Bond keeps your Gossamer lashes gripping your natural lashes without breaking the natural lash, becoming hard, or brittle. Whisper Light is easily applied with a spoolie or brush and never fully cures, letting your Gossamer lashes bend with your natural lashes. 
Glass Finishing Coat. Looking for the longest wear possible? Seal your Gossamer lashes with Glass Finishing Coat, a protective coating that can help ensure your Bonds are locked in tight. 
One pair of Wandom® Wand Covers. The application can get sticky, but not with Wandoms. Wandoms cover the ends of your Fuse Control Wand to ensure your Gossamer lashes don't stick to them when you're applying them. 
Samples. You love samples, and so do we. That's why each Control Kit comes with samples of Pre Cleanse and Melt Away. Pre Cleanse helps keep your natural lashes clean from dirt, oil, and makeup before you apply your Gossamer lashes. Melt Away ensures you can easily remove your Gossamer lashes when it's time to break the Bond and slide them off. 
You'll get everything wrapped up in a convenient and protective case that contains a magnifying mirror to help you with the application. 
Short on Time? Get Lashify
You want noticeable lashes, but you also want to keep your time to yourself. You can have amazing lashes without sacrificing so much of your time. Lashify lets you Be Your Own Lash Tech™ and get the lash looks you love quickly and in your own home. 
Sources:
Eyelash Extensions Pros and Cons: What to Expect | Today.com
Is Eyelash Glue Toxic? | Poison Control
Eyelash Extension Health Risks | Consumer Reports