Who We Are
Luxe, salon-quality lashes that you can apply yourself in minutes. Too good to be true? It's not. Welcome to the Lashify Life. Our goal is to empower women to take control of their own beauty with our revolutionary, patented system. Our products fit any eye shape and are made for every ethnicity - as long as you have a few natural lashes you can create your own custom lash look in no time.
This innovative hybrid lash system combines the gentleness and flexibility of strip lashes with the luxe, beautiful lash extension look made possible by our one-of-a-kind Gossamers®. These weightless, invisible, silk fibers are designed to melt with your lashes and can be stacked to create infinite lash looks. Your stripping days are officially over, get ready to die for Lashify.   ⓒ
1. Choose Your Bundle
black
Membership X
Your annual $100 membership includes:
Earn $1 for every $10 you spend
15% off retail purchase
$5 credit every month - $60 per year
Free standard shipping
Access to the Backroom deals and early drops (coming soon)
Add Membership X to your bag and immediately enjoy member discounts on your purchase.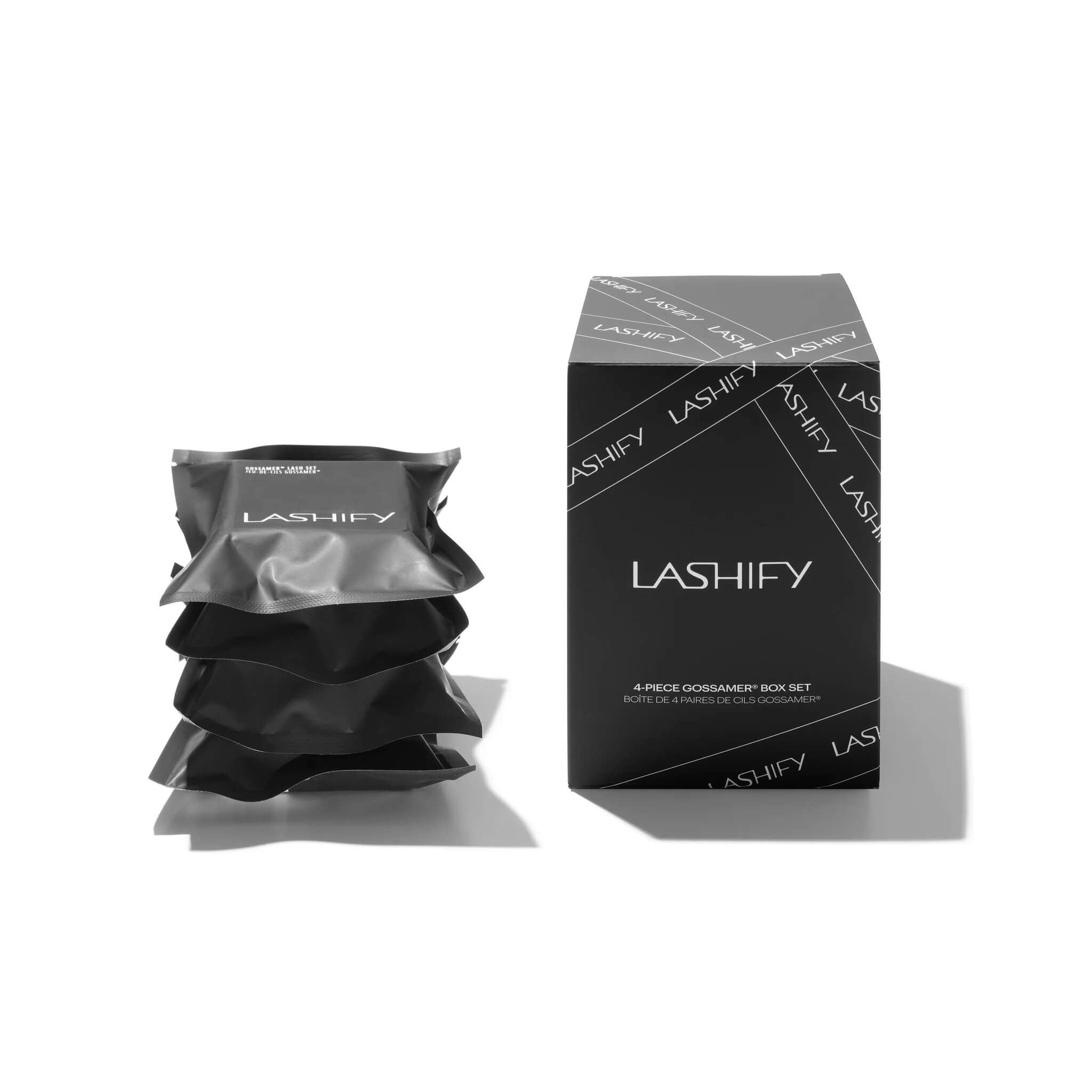 Pretty girls don't do lash laundry (or pay full price)
Receive regular lash shipments every 15, 30, or 60 days. No more lash laundry—ever.

The more you add, the more you save. Unlock our maximum savings (up to 50% off) when you subscribe to 4+ lashes.

Keep things exciting—you can swap the lashes you receive every month. Or keep your most love lashes and never run out.

Cancel anytime, for any reason.